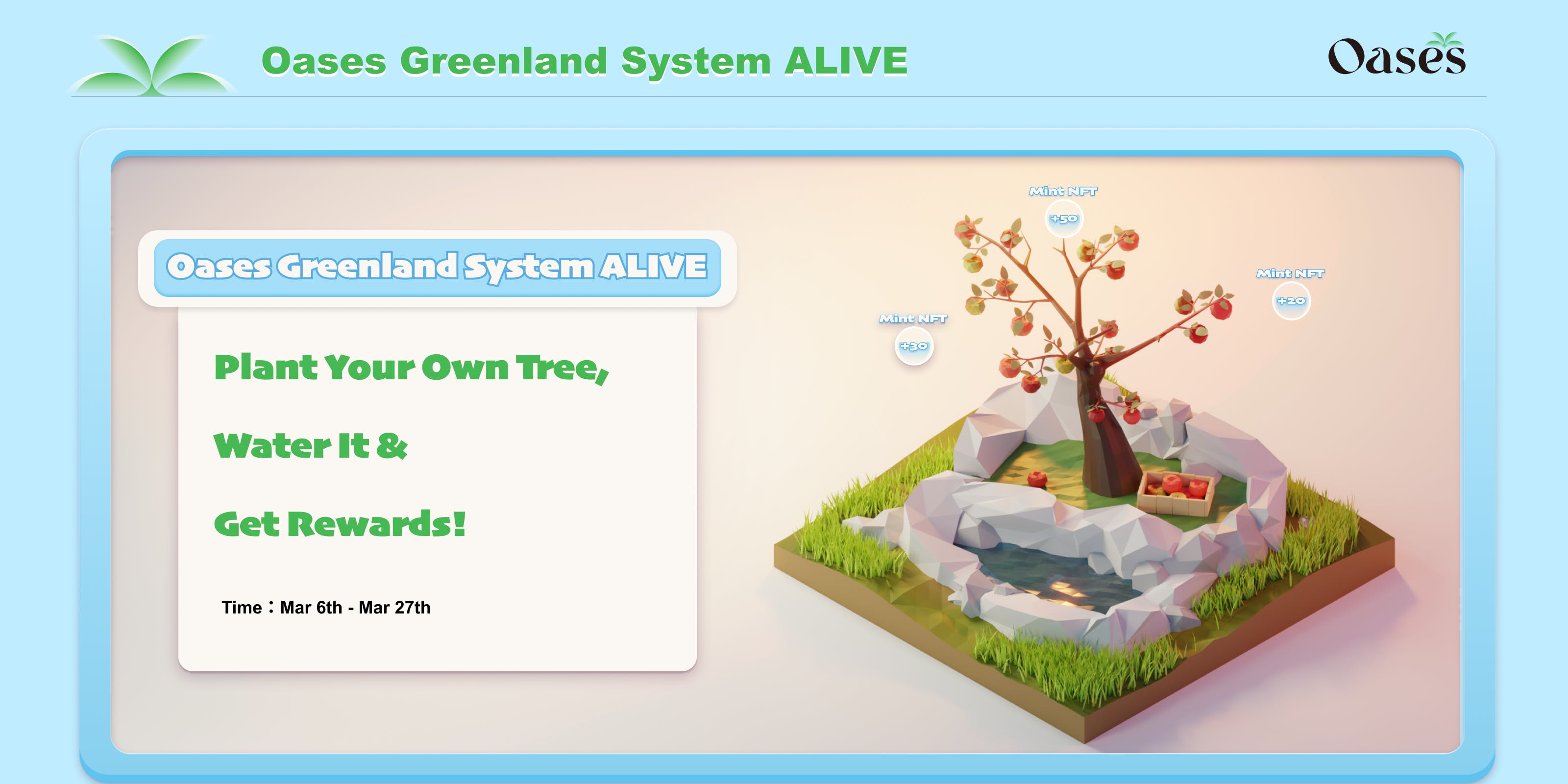 Dear Oases community,
Oases is bringing you our brand new launch of Oases Greenland! Imagine a world where frequent destructive activities of humans have caused climate abnormalities, ecological damage, and shrinking habitat for life. While facing major survival challenges, humans found the last piece of unpolluted land and named it Oases Greenland. Humans are determined to re-plant trees on this land, raise animals, and rebuild their homes.
You are invited to participate in the construction of the Oases Greenland. Plant a tree, and you'll be eligible for rich rewards.
Oases partnered with Web3.com to reward the community by bringing you more services such as domain names, special Web3 identity, as well as Web3ite Pass NFTs.
By participating in the Oases Greenland Campaign, you will be eligible for both Web3.com Coupons & cash rewards! For more details regarding Web3.com and Web3ite Pass, please click
here
.
Event Period
8 AM UTC, Mar 6th - 8 AM UTC, Mar 27th
Rewards
After the event closes, the top 20 users with the most water droplets will be rewarded with cash & coupon rewards.
Top 1 -5:

$100 Web3ite Pass Coupon (allows you to buy a 4-character domain name for FREE) + 50 U cash rewards

Top 6 - 20:

$10 Web3ite Pass Coupon (allows you to buy a 5-character domain name for FREE) + 20 U cash rewards
Rules
We will continue enriching Oases with our community through more exciting events and functions, stay tuned with us for more. Let's grow with Oases!
Tutorial On How to Use Greenland
Step 1: Connect your wallet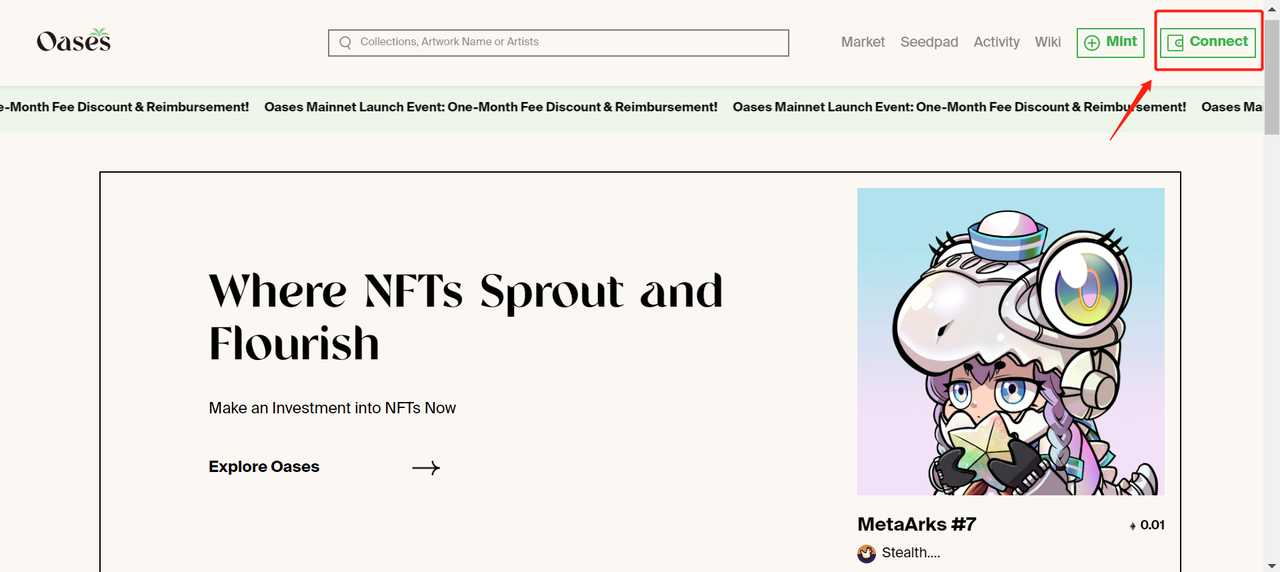 Step 2: Click the

"Seed", OR "Greenland"

under your profile.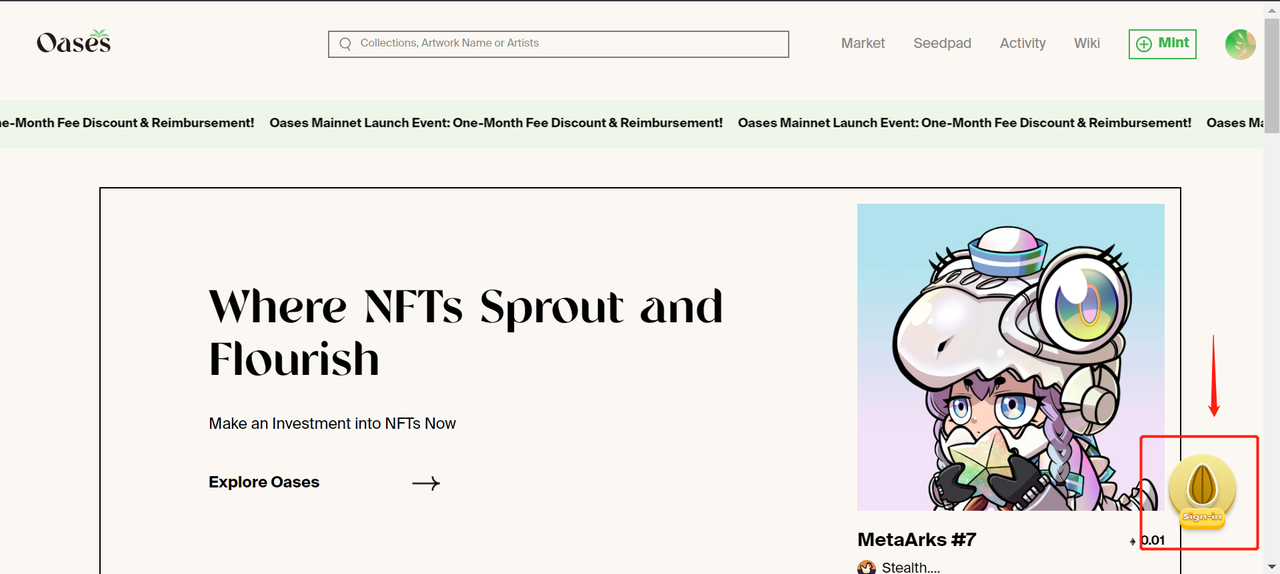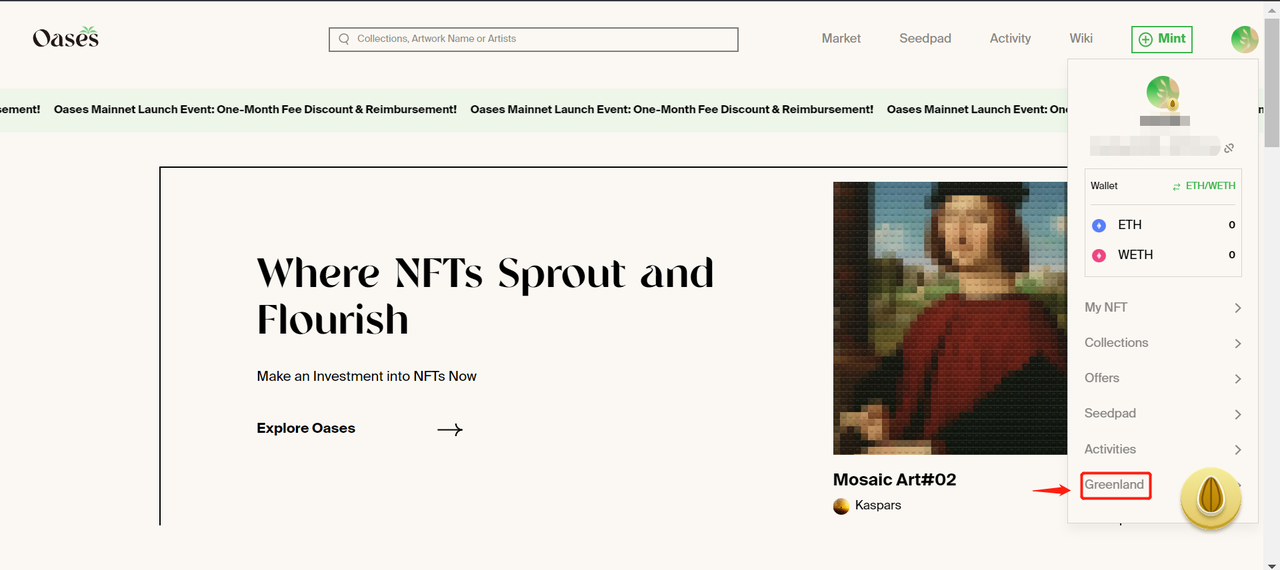 Step 3: Complete Daily Tasks. The more tasks you complete, the more water droplets you get. Note: Click here for the list of task info. Click here for info on points & levels.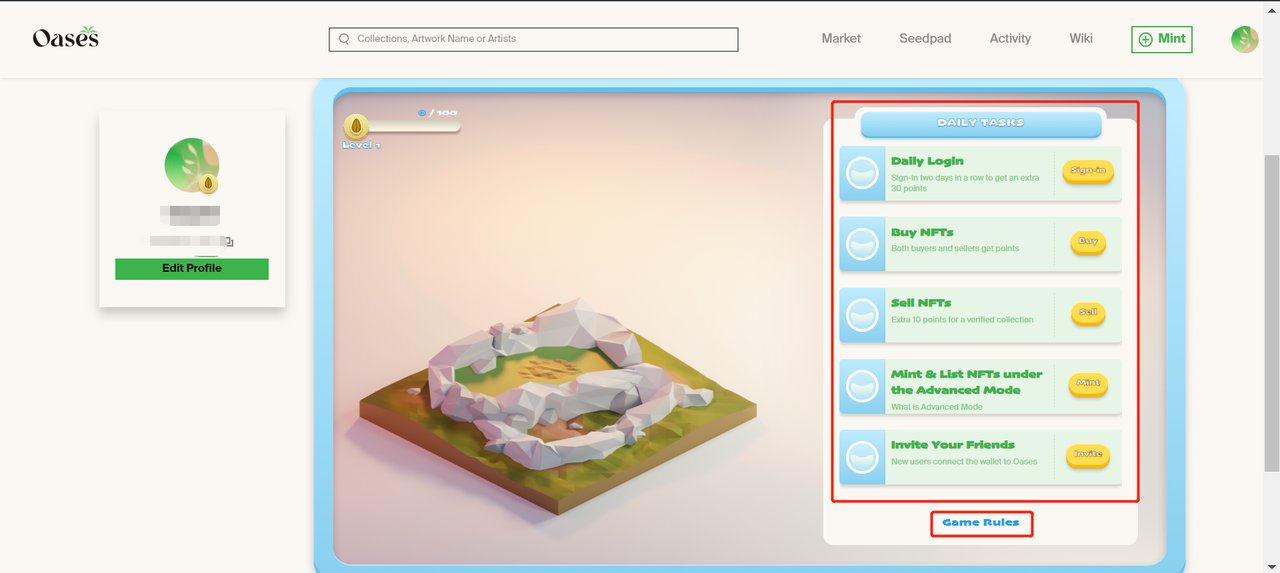 Step 4: After completing, click the

"Bubble"

to claim water droplets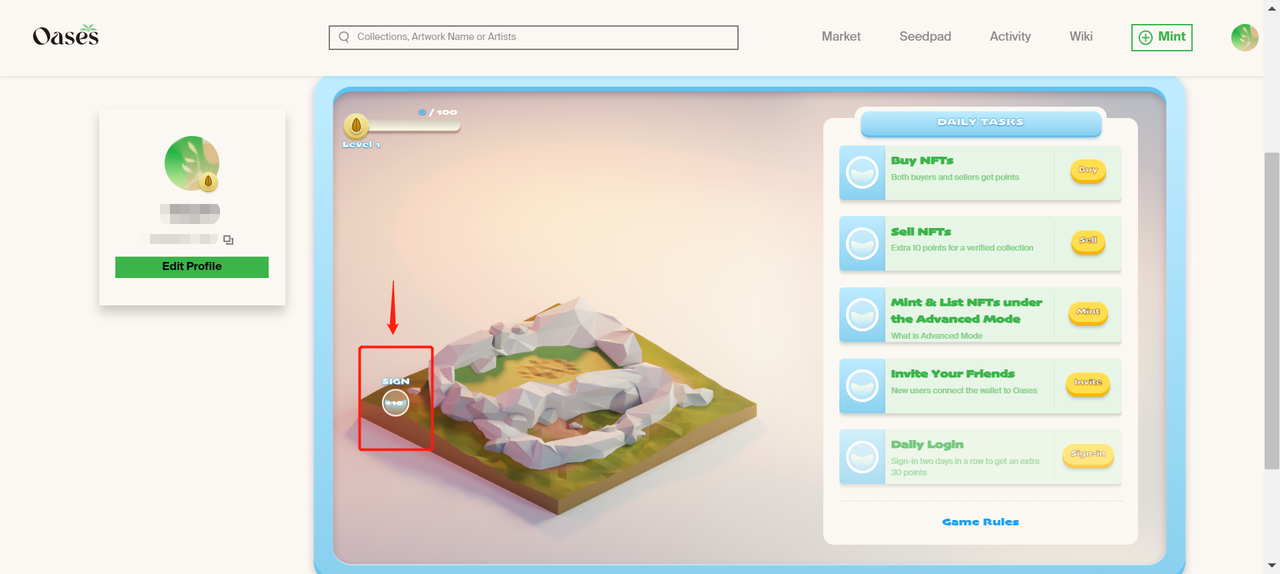 Step 5: The number of water droplets is updated in the top-left corner.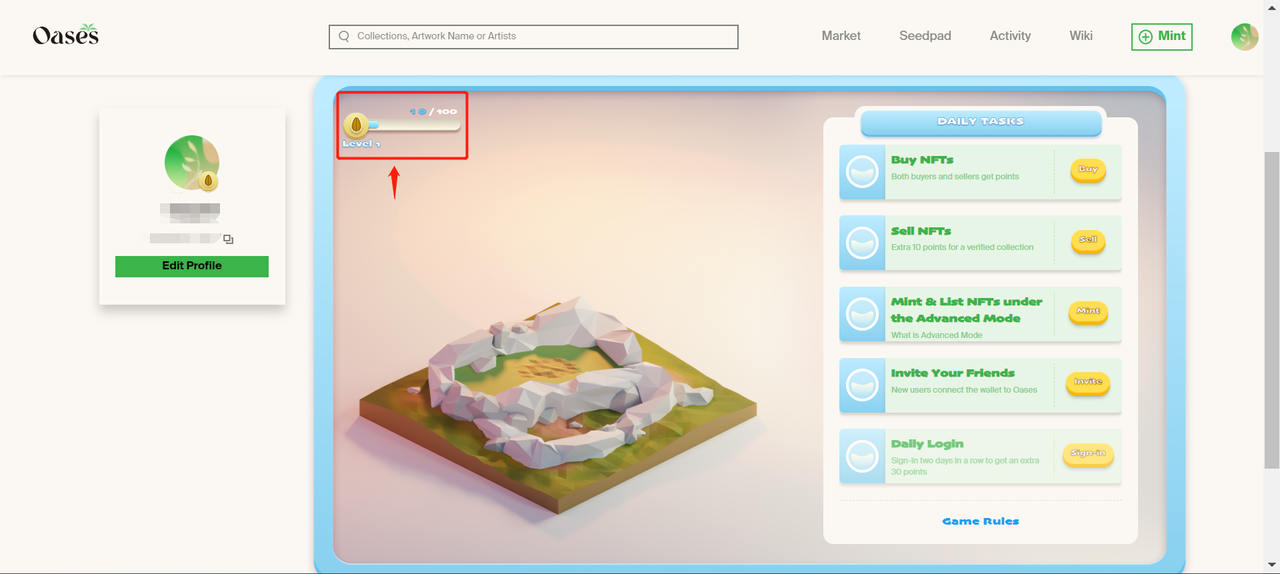 By taking care of your plant by watering them every day, they will eventually grow into a Greenland Tree as shown below. Continue watering to get fruits!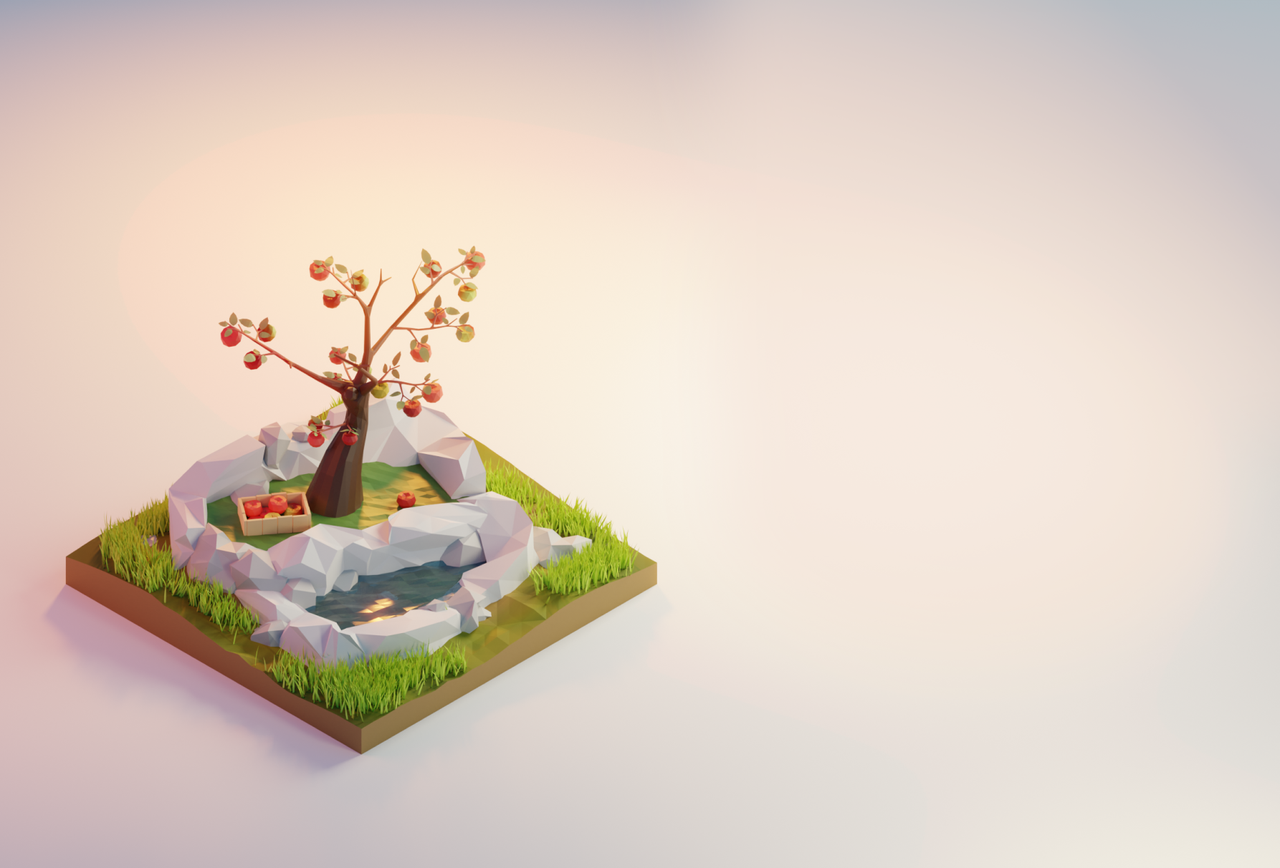 About Oases
Oases represent the Metaverse, the new oasis of humanity. It also indicates that NFTs, starting as niche collectibles are rejuvenating the art market. Oases, as its name implies, is an open, innovative, and vibrant community. We are committed to providing trendy, engaging, and distinctive products and functions to meet the demands of our users.
Oases team